This week Powerflex have launched a few new bushes for the Lupo. Firstly is a replacement lower engine mount bush for the GTI. these fit into the engine mount 6E0199851D and are a direct replacement for the standard bush. The bushes are available in either the purple 'Road Series' compound or the harder 'Black Series' 95 shore compound, though an increase in vibration and noise should be expected when fitting the 'Black Series' part as they are more track orientated.
These bushes reduces engine movement caused by the torque reaction of the engine during acceleration and deceleration. Gains can be seen in power transfer to the road along with less stress on the exhaust down pipe, hoses and wiring.
>Lupo GTi lower engine mount bush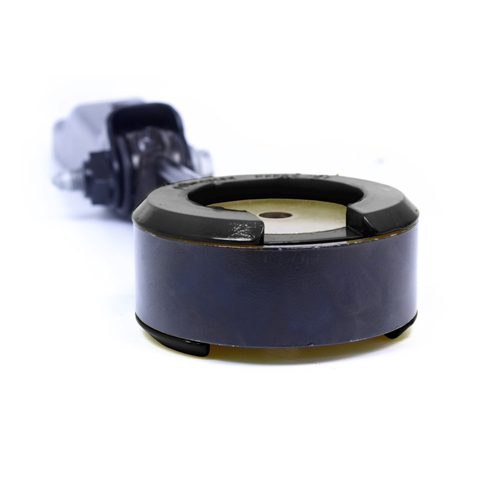 For non GTi models, there is a different version available:
The other part that has been launched this week is Front Strut Top Mount Bushes that fit all Lupo's and are available in both the Road Series and Black Series ranges. These give an extra 10mm of lowering when fitted as it allows the strut to sit higher into the body of the top mount.
>Lupo Front Strut Top Mount Bushes